I'm Koai Lab.
Arinda - Female founder, inspirator & creative addict
Empty space, drag to resize
My name is Arinda Huber, happy Dutch mother of two boys (2 & 4), married with a Swiss serialpreneur. As a natural inspirator and experienced creative business builder, I run multiple ventures from home with the focus on building happy creative people, processes and flourishing businesses.


People know me as the energetic talkative, but to the point creative coach, consultant and speaker. I'm the mirror when you don't want it, but need it most.


The Koai Lab Digital Platform is the place where next to 1:1 coaching, I allow you to take ownership of your creative business. With quick videos and learnings (as who has time for anything else but breathing today), consistent industry knowhow for when you take a coffee break and a community of peers to help you stop reinventing the wheel again and again. Together with my network of experts I create a world of knowledge for you. 94% of all the stuff you need to know but they never taught you at school.


Here she is - from myself and my beautiful network - for you.
Empty space, drag to resize
Empty space, drag to resize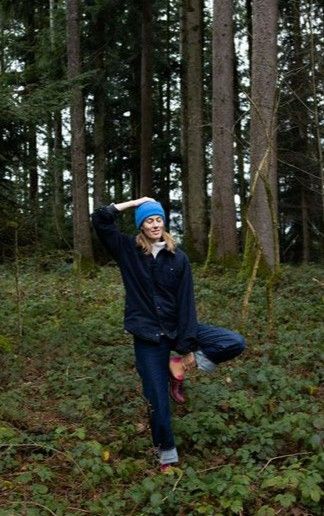 Designer, Maker, Brand, Artisan, Boutique...
Koai Lab digital platform


This is for you! After almost 2 decades elbows deep into the creative industry and running my own business for about 7 years, I actually know how you feel. Our digital platform is built to not overload you when not needed, you're busy enough. Sometimes you just want a quick answer, without doing a full course commitment. We get that! Sign up for our digital world and answer your own questions, when it suits you best.
Use your own business as the business case, implement your learnings directly.

Valid industry expertise - we've done the legwork and understand you, your struggles and your possibilities.

Learn when it suits you best, e.g. after a days work on the sofa with a glass wine. (ps. Wine always helps!)

You have 24/7 access without hidden costs for a low monthly fee - we are not here to break your bank.

Learn with others in our community while having the ability to share your learnings individually for private input.
Your business feels like an expensive hobby.
how koai lab can help you move the needle swift and pay itself back through increased revenue and motivation


You're tired and just seem to run after the facts every day. You can't seem to finish or really accomplish anything and are lost in an ocean of to-do's and potential you don't have time to act on. Let me help you to create focus and set priorities along the way. Also learn how to do this yourself for the long run. We tap into strategy, product creation, development, pricing and all that you as a creative business owner touch. We bring decades of experience with from design to shopfloor! Let me gift this to you - I excel when you succeed.
sustainability or greenwashing
Empty space, drag to resize
Are they buying my product because it's sustainable or because they simply like the look and feel? Is sustainability a key selling argument or should it be a given? Am I 'sustainable' enough to claim? Should I move the needle to circularity and how do I communicate a not 100% deliverable yet?
your stock is out of control
Empty space, drag to resize
You always have too much or not enough stock? You are consistently bumping into MOQ (minimum order quantity) hurdles as small brand, and don't know how to manage your buy accordingly. After the years the stock has piled up and you don't know how to get rid of it anymore while you don't have room to phase new stock in.
B2c or B2B, on- or offline?
Empty space, drag to resize
Resellers are asking to stock your product! Pretty sweet, but do you make any money and how to handle a commission or wholesale deal? Should you offer your full collection to all or should you be selective? Maybe it's better for you to only offer one channel, or does it make strategically sense to invest in more?
product pricing and discounts
Empty space, drag to resize
Your supply costs are growing every season but you feel scared to touch your selling prices. Can you reduce or increase your prices, will I still sell? What will my current customers say when I change my prices? Should I offer discounts or not, and how far should I go without damaging my brand?
reinventing the wheel every day
Empty space, drag to resize
Every season you're reinventing your brand, how to create stability? Every day you're reinventing your strategy, collection or communication? This is the part where the insecurity monster slips in and you act by emotion not by rational behavior. How to be more confident in your decisions and stick to it?
and You feel alone
Empty space, drag to resize
And all of this you try to manage on your own. You procrastinate on important tasks, and your prioritization changes every day. You feel you're running after the facts consistently and never finish anything. You feel you're not confident in your business, questioning every single decision. It would be great to have someone at your side to discuss and collaborate with.
"It's very rewarding reflecting our ideas with Koai's experiences. Koai did not only yet develop great tools, customized to our needs; Koai provides a perfect scope for having our brand shaped and focused for the next big steps. We love working with Koai!
"
Matthias H.
All they don't teach you in school.
THE 94% OF ALL WORK YOU BUMP INTO, EVERY DAY, NOT EXPECTING, AS NO ONE TOLD YOU. such a waste of time.


You spend more time figuring out and discovering how things work than actually creating or selling! That's why we created this one place of know-how for you to make your life easier. All, from design to shopfloor in one place - allowing you to focus on the stuff that really makes the difference.
process management
Empty space, drag to resize
Your days are becoming a rut, you feel unproductive and demotivated.
You have started your creative business with a innovative mind on crack and motivation flowing through your arteries like the Niagara Falls. Unfortunately administration and customer service are taking over your days and you feel like a problem solving machine. We review your business funnel and seek where your pain points are, create room for creating again. Think also of a quick financial outliner, to see where maybe some additional hands are needed most and if this can be afforded.
(product-) development
Empty space, drag to resize
You are facing supplier concerns, sample errors and your stock worries are growing.

Holy ****, you never thought creating products was such a loophole. Your supplier is MIA, samples are coming in too long or too short and you can't even get to calculating your costs, just going with the flow. I help you through your supplier conversations and give you some handles on how to work with them to get what you want. My Tech Pack & Costing tools helps you to bring some line into your development process and calculate quickly if it's all worth it!
(product) pricing
Empty space, drag to resize
You are unsure about your product pricing and how this can lead to a long term profit.

You love to design, create and make, but the financial part makes you go into total denial. Pricing your product has many facets and I help you to see all of them, making the right decisions for a strong financial baseline.
SALES
Empty space, drag to resize
You have a strong product, but sales are not kicking in.
You've created a pretty amazing product, just no cash is coming in. Somehow the outside world doesn't see the beauty like you see it. We work together to ensure your product is as perfect for the outside world as it is for you! We come to a sales mix of tools and tricks to make sure that this product is getting legs to stand on. All including a growth plan for the future – as you can't start sleeping when you start selling, react before the snooze hits.
MARKETING ON-(OFFLINE)
Empty space, drag to resize
Dancing in the dark?

Your product can be great, but if no one knows about its existence how do you intent to sell? You're officially dancing in the dark. The best moves, but nobody seeing you rock the floor. Let me help you find your moves and the ways to display them within your comfort zone best.
BUDGET / FINANCIALS
Empty space, drag to resize
You are a creative, and have no affinity with numbers.
Unfortunately numbers are part of running and maintaining a business. But as a creative it's hard to motivate yourself for this part of the day/week/month/year. Let our tools guide you and take it step by step. You don't have to be an expert or a wiz to create a budget. Let's make it workable for you and ensuring you can keep up with it, making it almost fun to dive into numbers.
you
Empty space, drag to resize
Difficulties making decisions, getting things done and falling into the self-doubt pit?
Especially when you're running a one (wo)man show but also with COVID hitting, working remote in a team - self motivation and staying confident in your skills is hard! We help you with quick and easy tools to turn this around. Create clarity, focus and build a baseline for you to always fall back on - with your personal powers skills in focus!
MANAGEMENT (LEADERSHIP)
Empty space, drag to resize
You struggle on making those big ass decisions, and are looking for a sparring partner.
You are a one (wo)man show and on a daily base multiple people and/or business needs require you to make big decisions. Your surroundings are not always supportive or understanding so you're looking for a sparring partner to support you here. Search no further – Hi, it's me you are looking for! I get to know your business faster than lightning and will throw pure honesty at you. It might be harsh at times, but will definitely set you up to win going forward!
HIRING (HR)
Empty space, drag to resize
You are growing and need to hire a team, where to start and how to maintain.
You're growing fast or in need to grow bigger, and are in need of a team to support you. I help you to understand where extra hands are needed and how to implement this best within your vision.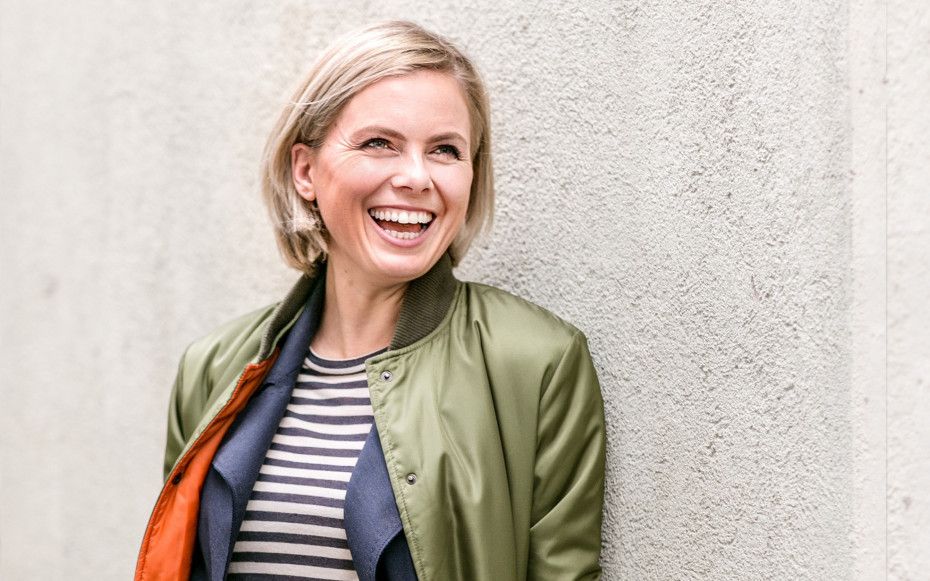 "Arinda, dein «magical ass kicking process» hat in meinem Leben vieles zum positiven verändert.
… «you walk the talk», das macht den Unterschied und macht dich zu einem Vorbild, zu einer Frau, die motiviert, begeistert und absolut bewundernswert ist!"
Katrin Legandt
Quick learnings.
sign up now for our digital platform, and have direct access to immediately impact yourself and your business
Empty space, drag to resize
\Learnworlds\Codeneurons\Pages\ZoneRenderers\CourseCards
Koai Lab in the way that suits you best.

koai lab - from a 1:1 deepdive into your business, diving in digitally yourself or see me transform a group of people.
1:1 COACHING
You just started or are running a creative business (fashion, accessories, creative services, etc) and are hitting a wall.
We deepdive into your business

We locate your (real) pain points

We offer tools / templates for process

We connect you with industry experts

We motivate and innovate

We strategize with you within your means

We create growth for you and your business
Empty space, drag to resize
HOW DOES THIS WORK?
1. 15 minute connect call (free)
Am I for you and are you for me?
2. We start > by online meeting or in person (Zurich or Amsterdam)
Up to you how many 'sessions' but mostly we talk 3 to 4 to make a real impact.
KOAI LAB DIGITAL PLATFORM
Digital 24/7 access to all Koai Lab has to offer. Industry Know-How in bitesize form, as your time is limited.
Access to all, no hidden fees

Bitesize learning videos & exercises

Templates & Examples

Your own digital notebook

Access to the online Koai Lab community (connect with peers)

Industry Insights & Glossaries
Empty space, drag to resize
HOW DOES THIS WORK?
1. You start your 5 day trial
(full access to all for 5 days!)
2. You decide if you want to pay by month or by year (can decide this in your account during your trial - by yourself)
3. Grow yourself and help to grow others
SPEAKER & FACILITATOR
project depending
I love to inspire people during speaker events & workshops about consumerism, creative thinking and my Koai Lab let go, build & grow method.
Inspire & motivate about the impact of visualization on creative business management

Facilitate creative problem solving and visualizing simple strategic maneuvers to move the needle

Facilitate customer understanding and why product is highly impacted by needs (offline and digital)
Empty space, drag to resize
HOW DOES THIS WORK?
1. You request availability and explain me about your event/workshop/needs.
2. We have a call to discuss details
3. I present an offer with deliverables
4. We have an amazing event where new insights are created and people are inspired to move the needle!
Created with