achieve your goals
Start your trial now!
You are ready to just do it - take the bull at the horns and dive in! F*ck yeah! We're with you and can't be more happy allowing us on your journey. Build your creative business from beginning to end, choosing yourself where to actually start. Create the best possible learning space for yourself at Koai Lab - you're going to be amazing.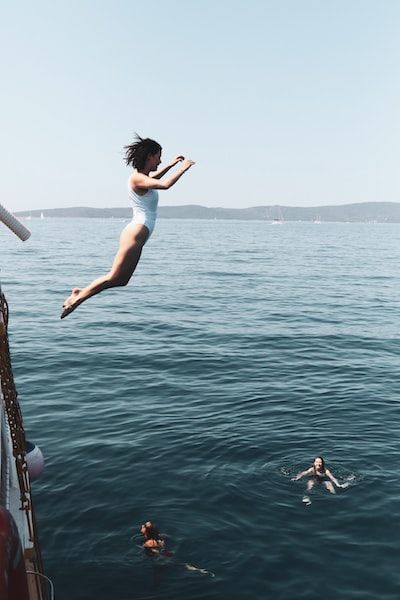 Empty space, drag to resize
Benefits of joining Koai Lab

Empty space, drag to resize
Build Confidence
Empty space, drag to resize
You will (re-)build your confidence levels swift and feisty. This will elevate your business and will build confidence in return. It's a beautiful continuous cycle of being the best version of you and your business!
It's about your business
Empty space, drag to resize
All Quickies & Lab Kits are directly applicable to your business. So with every exercise you actually move your business forward. This is not learning with added labor as an aftermath to change your own needle. You instantly create a difference!
Flexible learning 24/7
Empty space, drag to resize
Your days are already hard and not always plannable. So why not allowing yourself to learn when you are your strongest. If it's during your morning coffee, a little learn at lunch on Sunday or late at night. The platform is there 24/7.

An App will come, but the platform is currently for 99% accessible via your mobile phone. Koai Lab in your pocket - always!
Industry expertise
Empty space, drag to resize
We have done the legwork! We have been in your shoes hence being able to really deliver content and learnings that matter. Our examples and business cases help you to understand how all can work in your business. We help you identify future mishaps, to avoid you making them to begin with.
Continuous growth
Empty space, drag to resize
As the world is changing so are we. New learnings will be added, new information will flow. The community will grow, and so will your learning curve. Your business goes through new phases, and we touch every single one of them here - we grow together.
You're not alone
Empty space, drag to resize
Most Creative Business owners are alone, the sniper of your progress. You want a partner in crime, but simply don't want to hire / pay this person at this moment in time. We are here and our community is as well. You might create different products, but your journey could cross paths - learn from each other in our community space or use the messenger to clarify specifics.
How does it all work?
As the platform is rather intense (loads of information) - you might feel super overwhelmed when you start.
So let us help you structure it a bit, and explain what will come at you!
You start with a 5 day trial
Try everything out for 5 days - Do some exercises, download some kits, look around in the community channels, read some blogs, review our resources. Click about and let us know if you have any questions.
own your future
After your trial phase you still have access to all (your previous work will be saved). Time to really own it and find the learnings needed to make a difference in the phase of your business (or yourself) now.
Fill your cup
While reading and learning, Koai Lab allows you to create your own digital notebook. Collect all your personal learnings in your resources and have easy access at all times. You can start learning and continue later - your pace, your needs - step by step.
You're not alone!
If you are feeling stuck or need help with something, we have a sexy community of peers & professionals who are happy to lend a hand. You won't find that anywhere else! We believe that learning together is more effective and more fun - avoiding reinventing the wheel twice.
Created with